MENU

Home

Mobile Site

House Happenings

My Videos

Listen to the EVP's

House History

House Hauntings

House Questions

House Events

Real Ghost Photos



Site Interest

Comments

Weird News

Real Ghost Stories

Haunted TV

House Cleansing Ritual

Healing Crystals

Real Life

Recipes

DIY Projects

Everyday Life

Plays

Writings

Bio

Count Down to Halloween!

Count Down to Christmas!

Count Down to Easter!

Holiday Images

The Garden

Past Buddies

Adam

Maxwell

Past Helpers

To find the Haunted "Easter Eggs" Click on the images,
but don't wait too long, they will change from time to time.
The house is real. The stories are real. The ghost are real.
dddavids Ghost Cams:
LIVE Webcams in one Old House,
A Blog of detailed experiences, and a Vlog
of corroborating evidence of Spirits, Ghost,
Entities, Poltergeist, all things from the other
side. A Real Haunted House Live on the Web.
Warning: This is a real Haunted House, and
there is a distinct possibility of seeing, or
feeling things that may be very disturbing to you.
*The Cameras Run 7 Days A Week, 365 Days A Year.*
Interesting things!
Old Time Radio
"O monstrous! O strange!
We are haunted!"
~William Shakespeare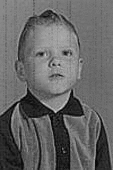 "There is something in the woods, I know not what,
and I can only see it's shadow."
~Unknown
Ghost:
In traditional belief and non-fiction as well as
fiction, a ghost (sometimes known as a spectre
(British English) or specter (American English),
phantom, apparition or spook is the soul or
spirit of a dead person or animal that can appear,
in visible form or other manifestation, to the living.
Descriptions of the apparition of ghosts/spirits
vary widely from an invisible presence to
translucent or barely visible wispy shapes or
lights, to realistic, lifelike visions. The deliberate
attempt to contact the spirit of a deceased
person is known as necromancy, or in spiritism
as a sťance.
The belief in manifestations of the spirits of the
dead is widespread, dating back to animism or
ancestor worship in pre-literate cultures. Certain
religious practices funeral rites, exorcisms,
and some practices of spiritualism and ritual
magic are specifically designed to rest the spirits
of the dead. Ghosts are generally described as
solitary essences that haunt particular locations,
objects, or people they were associated with in life,
though stories of phantom armies, ghost trains,
phantom ships, and even ghost animals have also
been recounted.
Other Interesting Links
Find A Grave-Millions of Cemetery Records
Allrecipes - recipes, cooking tips, and how-to food videos
Shoutcast 53,754 Internet Radio Stations
"Life is pleasant. Death is peaceful.
It's the transition that's troublesome."
(Isaac Asimov)
ENTER THE LIVE GHOST HUNTING WEB CAMERAS HERE:
You can click on an image,
or a link to see the live cameras.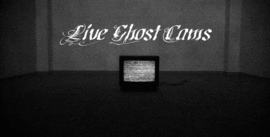 Mobile Phone Users Click
HERE

See The Live Cams Below
2nd Floor GhostCams
1st Floor GhostCams
Stairway GhostCams
Basement GhostCams
Outdoor SpiritCams


It is said a ghost, sometimes known as
a specter, entity, phantom or apparition
is the soul or spirit of a deceased person
or animal that can appear, in visible form
or other manifestation, to the living.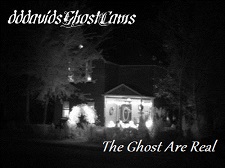 Every small town has at least one house the
children whisper about; the type of house that
has always been abandoned; where the once
pristine white paint has faded to a grimy gray;
where the windows are boarded, and the lawn
never grows; where children hold their breath
and close their eyes as they pass by.
A house that sounds like it contains an army
of whispering spirits when the wind whistles
through the nearby trees.
― The Blood Brothers,
The House on Creep Street

Now that you're there, where everything is
known, tell me:
What else lived in that house besides us?
~ Anna Akhmatova