dddavids Ghost Cams: LIVE Webcams in one
Old House, A Blog of detailed experiences, and a
Vlog of corroborating evidence of Spirits, Ghost,
Entities, Poltergeist, all things from the other side.
Warning: This is a real Haunted House, and there
is a distinct possibility of seeing, or feeling
things that may be very disturbing to you.
View the Live Ghost Cams
To find the "Easter Eggs" Click on the images, but
don't wait too long, they will change from time to time.

Comments
View The Live Cams Below
2nd Floor GhostCams
1st Floor GhostCams
Stairway GhostCams
Basement GhostCams
Outdoor SpiritCams
More interesting things to see Below!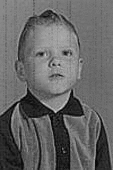 My Videos
Listen to the EVP'S
Frequently asked questions
History of the House
Hauntings of the House
Haunted T.V.
True Ghost Stories
Everyday Life
House Cleansing Ritual
Healing Crystals
DIY Projects
Weird News
The Recipes
House Pictures

Follow dddavids GhostCams on...










Everyday Life

Plays

Writings

Bio
Count Down to Halloween!
Count Down to Christmas!
Count Down to Easter!
Past buddies:
Adam

Maxwell
These are Real Live webcams,
Ghost Cams, set up in a Castle like very old Victorian
House for the purpose of capturing evidence of a
haunting, of spirits, of the afterlife, of the paranormal.
The public is encouraged to view, and post captures,
and experiences of events in the Facebook Site.
I have posted links to the EVP's, Videos as well as Photos
captured, and the history, and paranormal occurrences in
this house on the site.
You may also repost and share the photos you
capture with me, or your favorite Ghost Hunting sites.
The cams run 24 hours a day, 365 days a year
Serving the Public Since 1999
All contents on this site (dddavid's GhostCams ©)
are property of david.
aka dddavid ©, aka dddavid's GhostCams ©,
and cannot be reused elsewhere without express
written consent.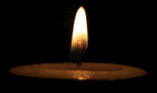 House Cleansing Ritual
Do you sometimes think you are cursed?
Are there times when you are sure that things are
always going wrong for you?
Times when everyone else seems to have a
much easier time of everything than you do?
Do you blame others?
Those are the times in your life when you need to
reflect upon your own karma.
Rarely do people ever think of that. Maybe it's time.
There are things you can do to change your life and
make it better. There is nothing wrong with being
truly happy, and doing what is needed to get to that
place.

Most people know what it takes to get there, they
just allow themselves to get distracted by things that
they have been told will make them happy. Weather
that be drugs, alcohol, or the accumulation of things,
but they are still unhappy, and even more so. Those
things didn't work, and they never will. Evil, weather
it be believed in as the Devil, or just something that
"is" does exist, and it is very easy to spot if you allow
yourself to do so.
Looking in the mirror is the place you want to start,
but there are many things to do after that.
First though you must take responsibility for your life,
and what happens in it, as well as who is in it. You
can't change the behavior of others, but you can
decide who to let in to your life, and if they are not
those who would bring positive vibrations, it's just as
well to let them go. That is if you wish to be on the
Another subject to look in to is Feng Shui.
Feng Shui is a Chinese philosophical system of
harmonizing everyone with the surrounding environment.
environment.
Good feng shui for one room will be based on the
same energy foundation as good feng shui for the
whole home.
Clean, clutter free, good quality air and good quality light
are the minimum good feng shui basics for any living
space. Having a clear organization system is a must for
good fengshui in your living room, especially if you have
children. It also makes your pets much happier. Even
they don't wish to live in an unclean, cluttered environment.
It's best to start with a whole house cleaning. When doing
this I also like to burn a candle to chase away the negative
that may inhabit the space. Try it, I promise you will feel
much better, and it didn't cost you anything.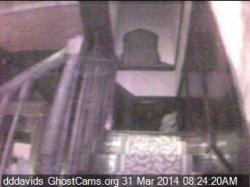 Don't forget to visit Amazon! They help the website!