There are also many interesting things that have happened over the previous years.
Click on the links below for those strange occurrences.
More Hauntings
2016

2015

2014

2013

2012

2011

2010

2009

Current Hauntings...

A paranormal blog



24-5-2017
On January first of this year a man died who was one of those who had most recently lived in this house (he rented it). Maybe this is the reason the house has been seeing a little turmoil this year. He had lived here for a very long time with his wife and son, and then his grandchildren. His son bought the house (bond for deed), and the man moved out to his mothers house when she died. His son lost the house when he quit making payments, and that is when it was offered to me by the owner. I knew this man, and if he has come back to see the house, it may be that he would not be so happy this it is I who bought the house. Just something to think about, and probably do an investigation of.

10-1-2017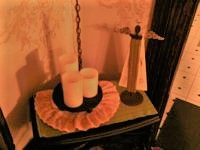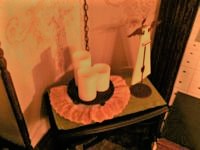 For the past month, or so, I have noticed this angle has been turning towards the wall. There is nothing new, or different in it's placement, than there has been in the past several years. It has sat in the same place. The only difference is that now I will walk by occasionally, and see it has been turned towards the wall. I guess it goes along with the other things that have been moving in the house lately.

09-1-2017
I have found another inhabitant of the house who died here. This time it is Mrs. Clara Marie Franck who died of peritonitis on August 30 1918.
Peritonitis is inflammation of the peritoneum — a silk-like membrane that lines your inner abdominal wall and covers the organs within your abdomen — that is usually due to a bacterial or fungal infection. Peritonitis can result from any rupture (perforation) in your abdomen, or as a complication of other medical conditions.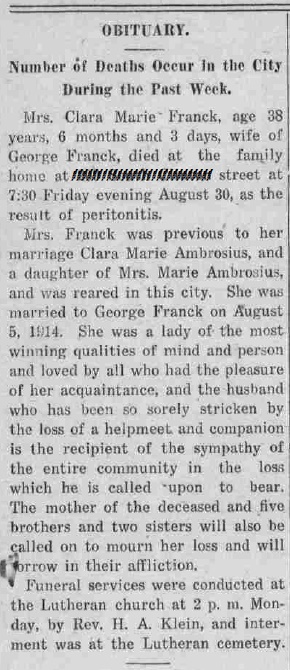 My Stories...as they happen.
Earlier Stories Here:
Frequently Asked Questions