dddavids Hauntingly Good Low Calorie Recipes
Leave Your Comments Below



A shockingly good place for hauntingly delicious low calorie recipes,
cooking tips, and quick and easy how to food and sugar substitute
deserts. These ghostly old/new low or no calorie recipes from the past
made, and tested in the haunted kitchen are definitely worth trying and
will be easyto make, and sure to be a hit with your guest.
They are to include recipes for no, or low calorie cookies, old fashioned
desserts, bars, fudge, all for your next holiday dinner, or everyday eating.
Old vintage recipes like your grandmother, great grandmother, and great
great grandmother use to make, but transformed into lower calorie dishes
made with all natural sugar substitutes. Who needs guilt...not me!
Let's get started!!!

Lower Calorie White/Dark Chosolate Cookie Bars


Ingredients:
2 1/4 Cups of Flour
1 Teaspoon of Baking Soda
1 Teaspoon of Salt
1 Teaspoon of Cinnamon
1/2 Teaspoon of Nutmeg
2 Sticks (1 Cup) of Butter
1/2 Cup of Stevia (or a suitable sugar substitute)
3/4 Cup of Brown Sugar
1 Teaspoon of Vanilla Extract
2 Eggs
1 Cup of White Chocolate Chips
1 Cup of Semi Sweet Chocolate Chips
Instructions:
Preheat oven to 375F degrees.
Cream butter, sugar substitute, and brown sugar thoroughly.
Blend in eggs (one at a time) and Vanilla.
Combine Flour, baking soda, salt, cinnamon, and nutmeg
in a seperate bowl.
Gradually add the flour mixture to your batter
Place the mixture in a 13 x 9 inch pan that has been coated
with baking spray.
Bake for 20 to 25 minutes.
These lower calorie cookie bars were very impressive.
Easy to make, and very tasty!
Sugar Free Chocolate Fudge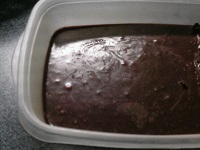 Ingredients:
1/2 Cup of butter
1 large, very-ripe Banana
1/2 Teaspoon of Cinnamon
1/8 Teaspoon of Salt
Sweetener of choice, to taste
Sweeteners that work well in this recipe include: nunaturals
vanilla stevia drops, powdered sugar, or even a liquid
sweetener such as pure maple syrup.
If a using a super-ripe banana, you might not need any added
sweetener, depending on your tastebuds.)
1/4 Cup of unsweetened cocoa powder
1/2 Teaspoon of Vanilla Extract
Instructions:
Make sure the butter is melted before use.
Combine all ingredients first.
Then smooth the fudge into a container or candy molds.
Place in the fridge for a few hours, or freeze for a few minutes.
You can freeze it for longer periods of time.
Thaw at least 15-20 minutes prior to eating.



The Best Low Calorie Chocolate Chip Cookies


Ingredients:
2 1/4 Cups All Purpose Flour, unsifted
1 Teaspoon Baking Soda
1 Teaspoon Salt (I used a little less)
1 Cup (2 sticks) Butter
Just a little more than 1/2 Cups of Stevia, or sweetener of your
choice, or 3/4 cups sugar
1/4 Cup Brown Sugar, packed
1 Teaspoon Vanilla Extract
1/2 Teaspoon Coffee Extract
1/2 Teaspoon Cinnamon
1 packet Instant Coffee
2 Eggs
2 Cups Semi-Sweet Chocolate Chips
Instructions:
Preheat oven to 375 F.
In a small bowl combine flour, baking soda, slat, and cinnamon.
In a large bowl combine butter, sweetener, brown sugar, vanilla,
and coffee extract. Beat until creamy.
Beat in eggs, one at a time, and add instant coffee packet.
Gradually add the flour mixture, and chocolate chips. Mix well,
and drop rounded teaspoonfuls on to cookie sheets.
Bake for 8 to 10 minutes.
These are extremely good even with the sweetener.
You won't be disappointed.



Leave a Comment: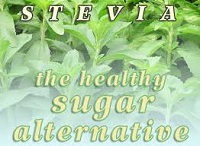 What is Stevia?
Stevia is a composite herb native to South America
(Genus Stevia, especially S. rebaudiana, native to
Paraguay) whose leaves are the source of a noncaloric
sweetener.
Stevia is perhaps unique among food ingredients because
it's most valued for what it doesn't do. It doesn't add calories.
Unlike other sugar substitutes, stevia is derived from a plant.
The stevia plant is part of the Asteraceae family, related to the
daisy and ragweed. Several stevia species called "candyleaf"
are native to New Mexico, Arizona and Texas.
But the prized species, Stevia rebaudiana (Bertoni), grows in
Paraguay and Brazil, where people have used leaves from the
stevia bush to sweeten food for hundreds of years.
In traditional medicine in these regions, stevia also served as a
treatment for burns, colic, stomach problems and sometimes as a
contraceptive.


dddavids Interesting Facts and Recipes:

Sugar Free Peanut Butter Cookies Recipe: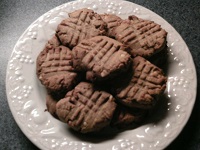 Ingredients:
1 Cup of Peanut Butter
1 Cup of Stevia (I would do 3/4 cup)
1 Egg
1 Teaspoon of Vanilla Extract
1 Teaspoon of Cinnamon


Instructions
Preheat oven to 350 F.
Mix the ingredients in a bowl, and spoon on to a cookie sheet.
Flatten with a fork, and bake for 12 minutes.
It really is that easy, and a lower calorie Peanut Butter Cookie
than you are use to eating, but just as good. Try it and see.
Note: If you add that Hershey Kiss it is no longer sugar free.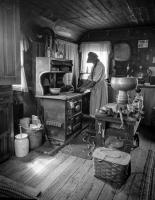 Dieting in the 1800's:
Obsession with weight and how to lose it dates back at
least 150 years, and probably much more. While now we
say "overweight" instead of "corpulent", and obesity has
become epidemic, a look back at dieting history shows
what hasn't changed is the quest for an easy fix.
"We grossly, grossly underestimate" the difficulty of changing
behaviors that fuel obesity, says Clemson University sociologist
Ellen Granberg, who studied archives at the Library of Congress.
She believes it's important to show 'we're not dealing with some
brand new, scary phenomenon we've never dealt with before."
Consider Englishman William Banting's account of losing almost
50 pounds in a year. He did it by shunning "bread, butter, milk,
sugar, beer and potatoes, which had been the main
(and I thought innocent) elements of my existence" in favor of
loads of meat.
His pamphlet, "Letter on Corpulence, Addressed to the Public,"
quickly crossed the Atlantic and become so popular here that
"banting" became slang for dieting, Granberg says.
While obesity has rapidly surged in the last few decades,
we first changed from a nation where being plump was desirable
into a nation of on-again, off-again dieters around the end of the
19th century, Granberg says.
Before then, people figured a little extra weight might help withstand
infectious diseases that vaccines and antibiotics later would tame.
It also was a sign of prosperity.






For the Witch in you:
Cakes and Ale
The Wiccan ritual known as Cakes and Ale is often celebrated
as a way of thanking the gods for their blessings. Cakes are
usually just cookies prepared in the shape of crescent moons,
and the ale can be alcoholic or it can be apple cider, juice, or even
water.
Try this out:
Simple Sabbat Cake:


Ingredients:
3/4 Cup soft butter
2 Cups brown sugar
2 eggs
1 Tbsp. lemon juice
2 tsp. grated lemon rind
2 Cups flour
1 Cup finely chopped walnuts (optional)
Instructions:
Cream the butter in a large mixing bowl.
Gradually add the brown sugar and mix well.
Add eggs, lemon juice and rind. Mix until well-blended.
Stir in flour and walnuts. Cover and refrigerate overnight.
When chilled, shape dough into one-inch balls and place 3"
apart on greased cookie sheet. Bake at 375 for 8 minutes.
Allow to cool before serving.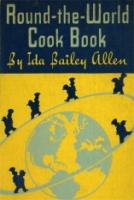 Butterscotch Pie
from the Round The World Cookbook-1934
1 pre baked pie crust
1 cup dark brown sugar
3 tablespoons butter
1 1/2 cups milk
1/2 tsp vanilla extract
2 eggs, separated
3 tbsp all purpose flour
2 tbsp powdered sugar
Heat a heavy fry pan over medium heat. Add the butter and brown sugar
and stir until the sugar is melted and a thick brown syrup is formed.
Add one cup of the milk into the pan, and the vanilla.
Beat the egg yolks lightly in a medium sized bowl, and combine with the
remaining milk and the flour until smooth.
Add to the mixture in the fry pan and stir over medium heat until thickened
and creamy.
Pour into cooled pie crust. Beat remaining egg whites with powdered sugar
until stiff and spoon decoratively over pie.
Bake in preheated 325 degree oven until meringue is browned, Serve cold.

Other Interesting Links

Delicious recipes with Stevia

Stevia recipies on Pinterest

Medieval Recipes

Allrecipes - for recipes, cooking tips, and how-to food videos

Quality Family Recipes from Betty Crocker

In the 1930s, Clara Shenefelt Williams compiled the collection
of recipe cards that were discovered in an antique shop.
Read Clara's Story

Clara Project, A weekly cooking project inspired by vintage recipe cards.

Corn Flake Cookies
A collection of corn flake drop cookie recipes submitted,
reviewed and rated by the ifood.tv community.

Old Fashioned & Nostalgic Candy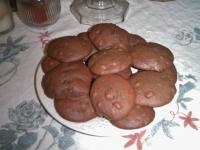 Here is one of Clara's 1930s Recipes from the link above.
Old Fashioned Chocolate Drop Cookies
(makes about 40 cookies)
Ingredients:
1/2 cup unsalted butter, softened at room temperature
1 1/2 cups lightly packed brown sugar
2 large eggs
1/2 cup milk
1 tsp. vanilla extract
2 cups all-purpose flour
1/2 cup unsweetened cocoa powder
1 1/2 tsp. baking powder
1/2 tsp. salt
1/4 tsp. baking soda
1 cup chopped toasted walnuts, pecans, almonds or peanuts
Instructions:
Preheat oven to 375 degrees F
Line two baking sheets with parchment paper.
In the bowl of a stand mixer (or in a large bowl using a hand mixer)
cream together the butter and brown sugar until well-blended and
fluffy, about 2 minutes.
Add the eggs and mix to combine; add milk and vanilla and stir.
In a separate bowl, sift or sieve together the flour, cocoa powder,
baking powder, salt and baking soda. Add the dry ingredients to
the mixer and slowly blend to combine.
Stir in chopped nuts.
Drop cookie dough by teaspoonfuls onto the paper-covered baking
sheets. Bake for 15 minutes.
Remove the cookies to a wire rack to cool.