dddavids Hauntingly Good Recipes
Leave Your Comments Below



I continue to look through old cookbooks, and online to find, make,
and bring to you vintage recipes.
I hope that you are finding it as fun as I am, and that you may also
be trying out some of the recipes posted. Let me know if you have!
Foods, and deserts that I have made in the Haunted Kitchen.
Who knows, maybe the spirits of cooks past are with me to help me
through it.

More Vintage Recipes.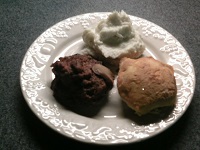 Old Fashioned Meatloaf with Ketchup Glaze
Serves 12
Ingredents:
1 lb. ground chuck
1 lb. ground pork
2 slices bacon, finely chopped
1 Tbsp. olive oil
1/2 cup finely chopped celery
1 cup finely chopped onion
3 cups fresh fine breadcrumbs
1 28-ounce can whole peeled tomatoes
1 cup milk
2 eggs 1 tsp. kosher salt
1/4 tsp. fresh ground pepper
Glaze:
1/4 cup ketchup
2 Tbsp. brown sugar
1 Tbsp. steak sauce or Worcestershire
Instructions:
Into a large mixing bowl, crumble the ground chuck and
ground pork; add finely chopped bacon. In a medium saute
pan, heat olive oil over medium-high heat until it shimmers;
add chopped celery and onion. Season with salt and cook,
stirring occasionally, until the vegetables are translucent,
6 or 7 minutes. Remove from heat and cool. Drain the
tomatoes (reserve the liquid for another recipe) and chop
them roughly; drain off any remaining liquid. In a small bowl,
whisk the 2 eggs together. To the meat mixture, add the sauteed
vegetables, fresh breadcrumbs, tomatoes, milk, eggs and salt
and pepper. Use your hands to gently toss the ingredients to
combine, like you'd toss a salad.
Preheat oven to 350 degrees. Use a half-cup measure to scoop
out generous portions of the mixture; gently form each portion into
a ball; you'll have 12 meatballs.
Spray a baking rack with cooking spray and place it on a foil-lined
rimmed baking sheet. Place the meatballs on the rack, about 1 inch
apart. Make the glaze by stirring together the ketchup, brown sugar
and steak sauce or Worcestershire; spoon some glaze over each
meatball. Bake for 35 to 45 minutes, until a meat thermometer
inserted into the center of a meatball registers 160 to 165 degrees.
Remove the baking sheet from the oven and let meatballs rest for 5
minutes before serving.
Like many of these recipes, this was a first for me. I like the idea
of making it into large meatball shapes. On a side note: I hate onions,
so instead I added mushroom pieces.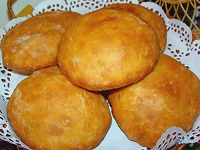 Johnny Cake (TWC Nov. 16 1881)
Ingredients:
1 quart of buttermilk
1 teacup of flour
2/3 of a cupful of molasses
a little salt
1 tablespoonful of saleratus
1 egg, beaten
Directions: as stated...
"Then stir in Indian meal, but be sure and not put in too much.
Leave it thin--so thin that it will almost run.
Bake in a tin in any oven, and tolerably quick.
If it is not first-rate and light, it will be because you make it too
thick with Indian meal.
Some people prepare it without the molasses."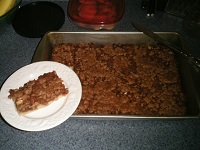 German Krummeltorte or Apple Crumb Cake

Ingredients:
Bottom Layer:
3 Cups of Flour
1 Cup of Sugar
1 Cup of Oil
2 Tablespoons of Water
1 Egg
1/2 Teaspoon of Salt
Filling:
2 to 3 lbs. of sliced and chopped Apples
1/2 Cup of Sugar
1 Teaspoon of Cinnamon
1/4 Cup of chopped nuts (your choice)
Topping:
1/2 Cup of Brown Sugar
1/2 Cup of Flour
1/2 Teaspoon of Cinnamon
4 Tablespoons of Butter
Instructions:
Preheat oven to 350 degrees F
Put flour in a bowl. Add sugar and salt. Add water, oil and egg;
mix with pastry blender until mixture forms crumbs. Cover bottom
of a greased 9 x 13 inch pan with the crumb mixture.
Prepare filling by grating the apples on the coarse side of the grater.
Mix with sugar, cinnamon and nuts. Spread filling over the crumbs
in the pan.
Prepare topping by mixing the brown sugar, flour, cinnamon, and
butter until crumbly, and spread over filling.
Bake at 350 F. for 50 to 60 minutes. Let cool.
This was a favorite of the many who tried it.
I will definitely have to do it again.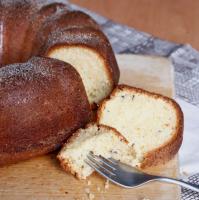 OLD ENGLISH SEED CAKE
Ingredients:
3/4 cup butter
2 cups sugar
4 eggs
4 tsp. lemon peel
3 cups flour
2 1/2 tsp. baking powder
1/2 tsp. nutmeg
1/2 tsp. cloves
1 cup milk
3 tbsp. caraway seeds
3 tbsp. poppy seeds
3 tbsp. anise seeds
Instructions:
Cream butter and sugar until fluffy. Add eggs, one at a time,
then lemon peel.
Combine flour, baking powder, nutmeg and cloves in separate bowl.
Add to egg mixture, alternating with milk.
Blend. Spoon 1/4 batter into greased Bundt pan, sprinkle with caraway.
Cover with 1/4 of batter, sprinkle with anise. Cover with 1/2 batter,
sprinkle with poppy. Cover with remaining batter.
Bake at 350 degrees for 1 hour until tester comes out clean.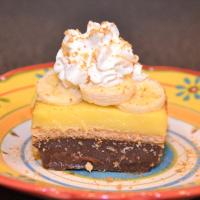 Grandma's Ice Box Cake
This is a fast, cheap, easy cake that children love, and you
can make your own changes with chocolate pieces, slices
of banana, or whatever.
Ingredients:
Graham crackers
1 large package of chocolate pudding
Instant works here as well as cooked pudding
1 large package of vanilla pudding
1 Can or tub of whipped cream
Instructions:
In a large cake pan layer graham crackers.
Mix a large package of chocolate pudding,
pour over the crackers.
Put a layer of crackers over the chocolate pudding.
Mix another large package of vanilla pudding, pour
over crackers.
Put whipped cream over the whole thing.
Chill well.

Mrs. Rhode's California Lemon Pie
Found in "Health and How To Get It" by Charles Lee Bryson.
Published by Hamilton Beach, 1920.
Ingredients:
4 eggs
1 cup sugar
1/8 T salt
3 Tablespoons of water
1 lemon (juice and rind)
Instructions:
Cook yolks of eggs, 1/2 cup sugar, salt, lemon juice, water
in double boiler until thick.
Add to slightly beaten whites and other sugar.
Put in a baked shell and bake in hot oven
370-400 F degrees until brown.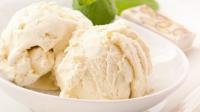 French Ice Cream
Ingredients:
2 eggs - well beaten
1 cup sugar
1 tablespoon flour
2 cups top??? milk
Instructions:
Cook in double boiler until custard consistency
Cool.
Add a little salt, vanilla or other flavoring
1/2 pint whipped cream
Stir once or twice
Place in Ice Cream Maker, and wait...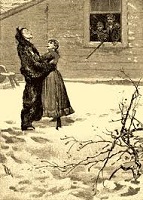 1880's Feather Cake
Ingredients:
1/2 Cup of butter
1 Cup of sugar
1 Cup of milk (with 1 teaspoonful of soda dissolved in it)
1 Cup of sifted flour (with 2 Teaspoons of cream of tartar
previously rubbed into it)
3 egg yolks (the whites will be used separately)
2 additional Cups of flour
Instructions as stated:
Beat to a cream one-half a cup of butter, add to it two
of sugar and beat well together; one cup of milk with
one teaspoonful of soda dissolved in it; beat well together.
Add one cup of sifted flour with two teaspoonfuls of cream
tartar previously rubbed into it. Add next the well-beaten yolk
of three eggs, beat the whites separately until stiff, add them
and then two more cups of flour; beat well between each
successive addition; butter two middle-sized tins, put in the
cake and bake for twenty minutes or half an hour in a moderate
oven (350-375 degrees F).
Note: Bake until golden and cake tests done.

1933 Bisquick Cookie Recipe
Ingredients:
1/2 Cup of Shortening
1 Cup of Sugar
2 Eggs
1/3 Cup of Milk
1 Teaspoon of Vanilla
2 Cup of Bisquick
1 Cup of Nuts, chopped
1 Cup of Dates or 2oz. of Chocolate
Instructions:
Cream shortening. Add sugar gradually.
Add well beaten eggs, milk, and vanilla.
Add Bisquick, and mix well... Add nuts with
dates, or nuts with chocolate as desired.
Chill dough. Drop by teaspoonfuls on greased
cooky sheet. Bake 15 minutes in moderately
hot oven, 400 F. This makes 4 dozen medium
sized cookies.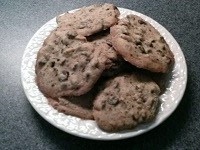 Coffee Mocha Shortbread
Ingredients:
1 Stick of Butter stick, softened
1 Cup of Flour
3 Teaspoon of Instant Coffee granules
1 Cup of Powdered Sugar
1 Teaspoon of Vanilla Extract
1 Cup of Mini chocolate chips
For dusting:
1 Teaspoon Flour
Instructions:
Sprinkle flour on parchment or waxed paper and set aside.
In mixer add butter, coffee granules, powdered sugar and vanilla.
Slowly add flour and beat to combine.Fold in chocolate chips.
On floured parchment or waxed paper, transfer the dough, roll
and wrap tight. Place in the refrigerator for one hour.
Remove dough from refrigerator and slice into about 1-inch rounds.
Place rounds on a greased cookie sheet, flatten just slightly with
your fingers or a fork.
Bake at 350 degrees for 15 minutes.
These were extremely light, and crispy, and GOOD!




Leave a Comment:





The Family Life
A typical comfortably fixed family in the late 1700's
probably served two courses for dinner. The first
course included several meats plus meat puddings
and/or deep meat pies containing fruits and spices,
pancakes and fritters, and the ever-present side
dishes of sauces, pickles and catsups...Soups seem
to have been served before of in conjunction with the
first course. Desserts appeared with the second course.
An assortment of fresh, cooked, or dried fruits, custards,
tarts and sweetmeats was usually available. "Sallats,"
(salads) though more popular at supper, sometimes
were served at dinner and occasionally provided
decoration in the center of the table.
Cakes were of many varieties: pound, gingerbread,
spice and cheese."





dddavids Interesting Facts and Vintage Recipes:



Old Fashioned Thanksgiving Dessert Recipes (1890)


Source: Good Housekeeping, vol. 10 1889 - 1890
Tartlets: A Miniature Edition Of A Pie.
A plate of crisp, flaky tarts is a pretty and delicious addition
to your tea or luncheon.

Lemon Tarts.
Peel and grate a good lemon, add two-thirds of a cup of white sugar,
yolk of one egg, one cup of cold water, in which has been well mixed
a dessert-spoonful of corn-starch; stir well together; cook in a new tin
or porcelain pin; stir until it is a smooth jelly. This is good between
layers of a cake. Fill the tart shells, ice with the white of one egg
whipped to a froth with a spoonful of sugar, and set them in a hot oven
one minute.

Chocolate Tarts.
One pint of sweet milk, two tablespoonfuls of corn-starch, two
tablespoon of sugar, two tablespoonfuls of grated chocolate.
Wet the corn-starch with a little milk, and do not add until the milk,
etc., boils. Stir carefully to prevent scorching and lumps.
When it jellies, pour into a dish and flavor with vanilla.

Fairy Creams.
Line the patties with paste; fill half full of red raspberries, fresh or
canned, or red raspberry or strawberry jam; sprinkle on each a
pinch of sugar and flour; bake and cool. Before putting them on the
table heap them full of whipped cream.
To make the whipped cream, take one pint of rich, sweet cream, as
cold as possible; sweeten and flavor to suit taste; whip to a stiff froth
with an egg-beater.

Fruit Custard Tarts.
One and one-half pints of sweet milk, one heaping tablespoonful of
corn starch moistened with milk, three eggs, two tablespoonfuls of
sugar.
Stir well together. Line the tart pans with paste, fill with the mixture,
andscatter one pint of ripe, sweetened cherries or currants on top.
Bake.

Cocoanut Puffs.

Make a custard same as above, and flavor with lemon extract.
Before baking the paste, fill with the mixture; sprinkle with fresh
grated cocoanut. Bake, then ice and sprinkle thickly with cocoanut.

Cheese Tarts.
One cupful of curd drained dry, yolks of two eggs, three cupfuls of
sweet cream, one-half cupful of dried currants, washed and dried,
a pinch of salt and pepper; sweeten to taste. When baked, ice with
the stiffly frothed whites of eggs. Sit them in a hot oven two minutes.

Snow Tartlets.
Bake the paste shell, keeping them as white as possible; heap as full
as possible with whipped cream; sprinkle with cocoanut or almonds
grated. Or, lay a teaspoonful of stiff red jelly on each tart.

Apple Tarts.
Line round patties with paste; in each one place the half of a tart
peeled apple (use those only you are sure bakes quickly), a tablespoon
of sweet cream, butter size of hickory-nut, tablespoonful of sugar and a
pinch of nutmeg. Put core side of apple down, and sugar, etc., on top.
Bake until the apples are soft.

Seven Layer Magic Cookie Bars
This recipe goes by many names.
Seven Layer Bars, Magic Cookie Bars, and
Hello Dollies. You've got Seven Layer bars
if you actually use all seven layers, which
include butter, graham cracker crumbs,
condensed milk, butterscotch chips,
chocolate chips, coconut and nuts which you
make by layering directly in the pan.
If you leave off one of the chips and/or the
coconut, you've got Magic Cookie Bars.
If you like being old fashioned or singing old
Broadway tunes, you can make either and call
them Hello Dollies, which I read was the
original name.
Ingredients:
1/2 cup melted butter
1 & 1/2cups graham cracker crumbs
1 cup shredded sweetened coconut
1 cup semisweet chocolate chips
1 cup butterscotch chips
1 (14-ounce) can sweetened condensed milk
1 1/2 cups chopped pecans (or your favorite)
Instructions:
Preheat oven to 350 degrees F.
Melt butter in the microwave and transfer to
a 9 x 13 inch baking pan.
Sprinkle graham crumbs over the top of the melted
butter.
Sprinkle coconut over the graham cracker crumbs.
Sprinkle crumbs with chocolate chips and
butterscotch chips. Cover chips with sweetened
condensed milk. Sprinkle milk layer with chopped
pecans, or your choice of nut.
Bake for 30 minutes.
Remove from oven to wire rack and allow to cool
before cutting into squares.
Sweetened condensed milk is what binds all the dry
ingredients together in these Magic Bars.
It is made from a mixture of whole milk and sugar
that has had about 60 percent of its water removed.
Its consistency is thick and sticky (like honey)
and it is very sweet tasting. It is most often used
in baked goods and it takes on a lovely caramel
flavor and color when baked. Everybody knows these,
and everybody loves these. They are indeed Magical!


To give you a small bit of history,
condensed milk was the result of Gail Borden's
(1801-1874) determination to invent a milk
that could be stored and distributed over long
distances.
At the time of its invention (1856) milk was not
pasteurized so it was difficult to keep it fresh
and free of germs. After Borden received a patent on
his invention he starting producing condensed milk,
but it wasn't until it became standard issue for the
troops during the Civil War that it really gained
popularity.






For the Witch in you, Magical Food Tips:
Certain foods do have magical properties.
Here is a list to get you started:
The simplest magical ritual that you can do is to cut open
a fruit or vegetable and eat it while thinking of your magical
intention. Below is a compilation of common foods and their
metaphysical associations.
Apple: Draws a lover, exotic experiences to you. Increases
attraction. Apple compote with cinnamon is thought to speed
up the arrival of a lover to you or encourage a reluctant lover
to make a cerebral relationship physical.
Apricot: For flirtation or light hearted romantic experience.
Avocado: To make yourself appear younger to others or
increase personal beauty or attractiveness. Avocado is the love
apple of Venus.
Banana: Eaten by males - increases fertility and heroism.
Eaten by females - draws a lover.
Beets: Increases virility, passion, exotica and fertility. It is a root so
it grounds a relationship and binds the lover to you.
Blueberry: To eliminate obstacles or rivals that may come between
you. As you swallow each blueberry, imagine the things that come
between you falling away or disappearing.
Butter: To eliminate hostility and arguments. While smoothing it on
a piece of bread, hopefully with a little honey too, think of things
smoothing out.
Cardamom: This herb is thought to amplify a love that is already
there or strengthen existing relationships. Drink a cup of Chai tea
with cardamom in it for this purpose.
Carrot: Helps bring masculine energies to a woman. For a man
strengthens virility.
Celery: Increases libido and passion. Encourages reluctant lovers
to take action.
Cherry: Eat for love, health and to boost sexual attraction.
Chocolate: An aphrodisiac. Lifts moods and attracts sensual
experiences. Binds lovers.
Clove: Add clove to curry dishes, baked dishes and hot chocolate
for fun, love and exotic experiences. This is also the bud of stolen
kisses so it is good for mistresses to spike their lover's meals with it.
Coriander: Add to curries and salads to attract your soulmate.
It represents a high spiritual love combined with wisdom.
Cucumber: Eaten for sexual stamina, beautiful skin. Chop with
extreme prejudice if you are into revenge on a certain philandering
male.
Eggs: An ancient symbol of conception: Eat for fertility and fidelity.
Garlic: Eat to banish the "other woman" or a rival who may be in the
way.
Grapes: Grapes are a symbol of a happy marriage and many children.
Eat to increase fertility and emotional security. Can also be used to
increase your popularity with opposite sex. As you eat each grape,
picture another lover coming your way, known or unknown. Red
grapes are best for this purpose.
Guava: Relieves heartbreak, attracts new romance, revives the exotic
imagination.
Honey: The nectar of the Gods. Sweetens up a relationship. Attracts
positive love and attention.
Lemon: Marriage, joy, fidelity, pure intentions and longevity in a
relationship.
Mushrooms: Eat raw to make yourself beautiful and increase your
feminine mystique.
Orange: Health, fidelity, love and joy.
Peanut: Crack these open from the shell and attract more male energy
into your life.
Peas: Used to attract love, positive Goddess energy into life.
Pineapple: To attract a wealthy lover.
Pomegranate: For fertility, exotic imagination, a long line of descendants.
Also eaten sometimes to attract numerous partners or a wealthy partner.
Popcorn: For popularity and fun. As each corn pops in the microwave,
picture another positive romantic event.
Pork: Eaten for fertility.
Pumpkin & Pumpkin Seeds: Healing, divination and used to honor the
Moon.
Quince: Are traditionally eaten for happiness between lovers.
Raspberry: For sexual stamina and amplifying love that is there.
Sweet Relish: For enhancing sexual passion.
Rice: For childbearing and fertility.
Sausage: To bring kinky sexual partners to you, a variety of
partners or social excitement.
Strawberry: To attract a lover, to increase sexual intensity and
stamina of a lover. To make a lover think of you eat a strawberry
every day.
Sweet Potato: To attract a well grounded, emotional secure, gentle
wise love.
Maple Syrup: To assure a positive "first meeting" or that a blind date
goes well.
Tomato: The original "love apple". Eat to attract a partner or increase
the love that is already there.
Tangerine: Health, fidelity, flirtation, love, joy and childlike qualities.
Banishes heaviness.
Try this out:
Easy Autumn Pumpkin Pie Cake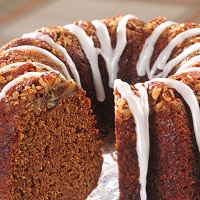 Ingredients:
4 eggs
1 (15 oz) can pumpkin
1 lg. can evaporated milk
1 1/2 Cups of sugar
1 tsp. cinnamon
1 pkg. plain yellow cake mix
3/4 Cup of melted butter or margarine
1 Cup of chopped pecans
Instructions:
Mix in order given the first 5 ingredients. Pour into a 9 X 13
inch cake pan. Sprinkle the dry cake mix evenly on top.
Drizzle the melted butter evenly over all and sprinkle with
the chopped pecans. Bake for one hour at 350.
Light Glaze
Ingredients:
1 cup of powdered sugar
1/2 tsp. vanilla
2 tbsp warm milk
Thick White Chocolate Glaze
1/2 cup of white chocolate chip
1 tbsp milk
Instructions:
Combine the chips and milk into a small bowl or cup.
Microwave the mixture at 50% power for 40 seconds,
checking to see if the chips have melted. Mix well until
you have a smooth glaze which can be poured or drizzled
onto the cake.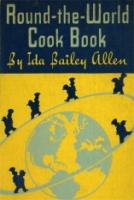 Dumplings
from the Round The World Cookbook-1934
2 Cups of Flour
4 Teaspoons of Baking Powder
1/2 Teaspoon of Salt
3 Tablespoons of Nucoa (Margarine)
3/4 Cup of Milk
Instructions:
Mix the dry ingredients together, and work in the Nucoa (Margarine)
with the back and edge of a spoon. When flaky, add the milk and
mix quickly.
Turn onto a slightly floured board. Pat to 1/2 inch in thickness,
and cut into rounds of desired size.
Place in boiling liquid. Cover closely, and steam fifteen minutes.

Other Interesting Links

Old Farmer's Almanac Recipes
Access thousands of free recipes and share your own, all from
The Old Farmer's Almanac

Handwritten Recipes
Handwritten Recipes and Forgotten Bookmarks

17th Century English Recipes
A collection of late 16th & 17th century English recipes

Old Fashioned Recipes

Old Fashioned Desserts
Forget pie, one taste of old-fashioned desserts like grunts,
buckles, slumps, betties, and crisps will transport you to the long,
lazy summer days of your childhood.
Food Network
Find recipe ideas, videos, healthy eating advice, party ideas and cooking techniques from top chefs.

Easy 1, 2, 3 Peanut Butter Cookies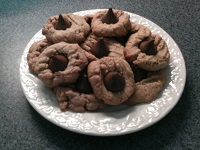 Ingredients:
1 Cup Sugar
1 Cup Peanut Butter
1 Egg
Instructions:
Mix ingredients, Place teaspoonfuls on to cookie sheet,
and bake at 350 F for 10 minutes.
The Hershey Kiss is optional, but good!