dddavids Hauntingly Good
Fall Recipes
Leave Your Comments Below



For some of us the thoughts of fall are never far away...
For the rest, and especially as the time for spirits, and goblins approaches,
your thoughts begin to turn to those magical foods of the distant past,
and the need to, once again, have them around you.
Here I will share with you some recipes from that past to make sure
you can make it through the festive fall season. A most wonderful time of the year.
These will be spooky, creepy treats that I have made in the Haunted Kitchen.
Who knows, maybe the spirits of cooks past are with me to help me through it.

Tunnel of Terror Fudge Cake
Just kidding...it's a Tunnel of Fudge Cake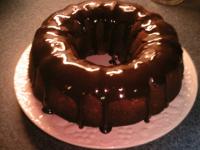 This recipe is the one most closely identified with the Pillsbury
Bake-Off Contest in 1966, it mysteriously develops a "tunnel of fudge" filling as it bakes.
Don't scrimp on the nuts, or it won't work!
Ingredients:
Cake
1 3/4 cups sugar
1 3/4 cups margarine or butter, softened
6 eggs
2 cups powdered sugar
2 1/4 cups All Purpose or Unbleached Flour
3/4 cup unsweetened cocoa
2 cups chopped walnuts*
Glaze
3/4 cup powdered sugar
1/4 cup unsweetened cocoa
4 to 6 teaspoons milk
Steps
Heat oven to 350°F. Grease and flour 12-cup fluted tube cake pan
or 10-inch tube pan. In large bowl, combine sugar and margarine; beat
until light and fluffy. Add eggs 1 at a time, beating well after each addition.
Gradually add 2 cups powdered sugar; blend well. By hand, stir in flour
and remaining cake ingredients until well blended. Spoon batter into
greased and floured pan; spread evenly.
Bake at 350°F. for 40 to 50 minutes or until top is set and edges are
beginning to pull away from sides of pan. Cool upright in pan on wire
rack 1 1/2 hours. Invert onto serving plate; cool at least 2 hours.
In small bowl, combine all glaze ingredients, adding enough milk for
desired drizzling consistency. Spoon over top of cake, allowing some
to run down sides. Store tightly covered.
* Nuts are essential for the success of this recipe. Since this cake
has a soft filling, an ordinary doneness test cannot be used.
Accurate oven temperature and baking times are essential.

Witches Hats


(Cinnamon Chocolate-Chocolate Chip Cookies)
1-1/4 cups flour
1 teaspoon baking powder
1/2 teaspoon salt
1-1/2 teaspoons cinnamon
2/3 cup Dutch-process cocoa
1/2 cup (one stick) butter, softened
1/2 cup sugar
1/2 cup brown sugar
1-1/2 teaspoons vanilla
1/3 cup milk
1 bag semi-sweet chocolate chips
Coating:
3 Tablespoons sugar
1-1/2 Tablespoons cinnamon
Topping:
1 Bag of Hershey Kisses
Instructions:
Preheat oven to 325F.
In a small bowl, combine flour, baking powder,
salt, cinnamon, and cocoa.
In a medium bowl, using electric beaters, mix
butter, sugar and brown sugar until lightened.
Add half the flour mixture and continue beating
to combine well. Add milk and vanilla, mix to
incorporate. Add remaining flour mixture and mix
to combine. Do not over mix. Stir in the chocolate
chips.
Combine the sugar and cinnamon for the coating
in a small dish.
Take tablespoon-size spoonfuls of dough and roll
them between your hands. Roll them in the cinnamon
sugar mixture to coat and place them on your
cookie sheet.* Press down on the dough to flatten.
Bake 12-13 minutes. Add a unwrapped Hershey Kiss
on top of each cookie to complete the look!



Ghoulishly Good Deep Dish Pizza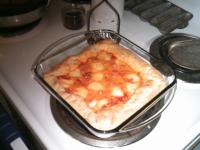 Crust Ingredients:
2 Cups of Flour
1 Tablespoon of Baking Powder
1/2 Teaspoon of Salt
6 Tablespoons of Butter
2/3 Cups of Milk
In a large bowl combine Flour, Baking Powder, and Salt.
Cut in butter until it looks like little crumbs.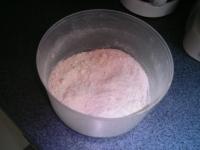 Gradually stir in milk until dough like.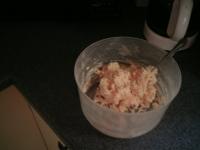 On a floured surface roll out dough until slightly larger
than the pan.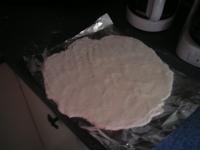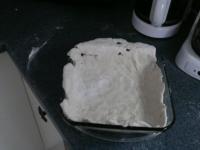 Place in pan with dough overlapping the edges of the pan,
and add your choice of tomato sauce, cheese, and your
favorite toppings. Roll extra dough into pan lining the
edges of the inside.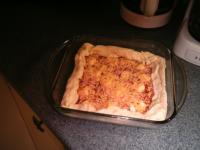 Bake at 450* for 15 to 20 minutes, or until crust is golden
brown.

Easy Spirit of S'mores Cake


Ingredients:
1 box of chocolate cake mix
(and the ingredients that go with mixing it)
Graham Crackers
3 Chocolate Bars
Marshmallows
To begin, mix your cake mix as directed on the cake mix box.
Spray pan with cooking spray.
(I used a 9" x 13")


Cover the bottom of the pan with Graham Crackers, and on top
of that alternate with chocolate bar pieces, and marshmallows.
Pour 1/2 of the cake mix over that, and line with Graham Crackers,
chocolate bars, and marshmallows again.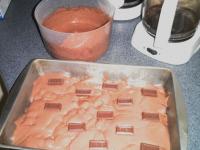 Top that off with the other 1/2 of the cake mix, and bake at 350* for

30-35 minutes. I drizzled chocolate syrup on top after it cooled.
If I do this recipe again I will use the larger marshmallows,
or marshmallow cream, and more candy bar pieces.

No Flour Peanut Butter Cookies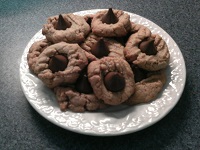 Ingredients:
1 Cup Peanut Butter
1 Cup Sugar
1 Egg
Instructions:
Mix ingredients together in a bowl, and spoon on to
cookie sheet. That's all!
Bake at 350 F. for 12 minutes.
I put a Hershey's Kiss on top of each one, but that's
your choice. These are absolutely great! Fast and easy
to make. What more could you ask for...




Leave a Comment:








The History Of Cookies
The first cookies were created by accident.
Cooks used a small amount of cake batter to test their oven
temperature before baking a large cake.
These little test cakes were called "koekje", meaning "little cake"
in Dutch.
Cafe Mocha Ice Cream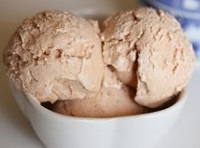 Ingredients:
2 Cups of Milk
1 Can (14oz.) Sweetened Condensed Milk
1/2 Can (6oz.) Evaporated Milk
1/4 Cup Nestle Cafe Mocha Coffee Mate
1 Teaspoon Vanilla Extract
1/2 Teaspoon Coffee Extract
1 1/2 Tablespoons of Sugar
Directions:
In a large bowl mix the ingredients, and chill for 1/2 hour.
Place the mixture into your Ice Cream maker, and wait
until done... YUM! Cafe Mocha was made for Fall!
You may have noticed that this is also a No Cook, No Egg
Ice Cream Recipe. I think that is a plus, but if you like the
other way I am sure that you can adapt it to suit you.

Iced Pumpkin Cookies
These are the best Pumpkin Cookies you will ever eat!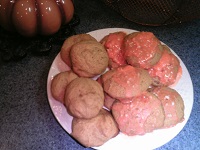 Ingredients:
2 1/2 cups all-purpose flour
1 teaspoon baking powder
1 teaspoon baking soda
2 teaspoons ground cinnamon
1/2 teaspoon ground nutmeg
1/2 teaspoon ground cloves
1/2 teaspoon salt
1/2 cup butter, softened
1 1/2 cups white sugar
1 cup canned pumpkin puree
1 egg
1 teaspoon vanilla extract
Glaze:
2 cups confectioners' sugar
3 tablespoons milk
1 tablespoon melted butter
1 teaspoon vanilla extract
Directions:
Preheat oven to 350 degrees F.
Combine flour, baking powder, baking soda, cinnamon,
nutmeg, ground cloves, and salt; set aside.
In a medium bowl, cream together the 1/2 cup of
butter and white sugar. Add pumpkin, egg, and 1
teaspoon vanilla to butter mixture, and beat until
creamy. Mix in dry ingredients.
Drop on cookie sheet by tablespoonfuls; flatten slightly.
Bake for 15 to 20 minutes in the preheated oven.
Cool cookies, then drizzle glaze with fork.
To Make Glaze:
Combine confectioners' sugar, milk,
1 tablespoon melted butter, and 1 teaspoon vanilla.
Add milk as needed, to achieve desired consistency.

Here's a 1918 Recipe for Candied Yams

Milk Chocolate Chip Pumpkin Bars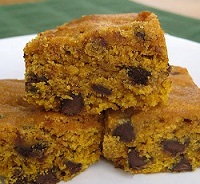 Ingredients:
2 1/4 cups all purpose flour
1 tsp. baking soda
1 tsp. salt
1 1/2 tsp. cinnamon
1/4 tsp. nutmeg
1/4 tsp. allspice
1/4 tsp. ginger
1 cup butter, softened
1 cup granulated sugar
1/2 cup brown sugar, packed tightly
1 egg, plus 1 yolk
2 teaspoons vanilla
1 cup canned pumpkin
12 oz milk chocolate chips
1 cup finely chopped pecans
Instructions:
Preheat oven to 350 degrees F
Line a 9- by 13-inch rimmed baking sheet with
parchment paper, leaving enough room to lift
paper out of the pan after baking.
Sift flour, baking soda, salt and spices in a
medium bowl using a whisk.
Cream butter and both sugars until light and fluffy.
Add egg and yolk one at a time, until combined.
Add pumpkin and vanilla and mix until completely
combined.
Stir in milk chocolate chips and chopped pecans.
Spoon batter onto parchment paper lined pan and
then spread evenly.
Bake for 25–28 minutes or until done.


More Great and Vintage Recipes

dddavids Recipes Page 1

dddavids Recipes Page 2

dddavids Recipes Page 3

dddavids Lower Calorie Recipes

dddavids Old Christmas Recipes

dddavids Old ValentinesDay Recipes

dddavids Old Easter Recipes



dddavids Interesting Facts and Recipes:



Original Pound Cake Recipe from 1700's England: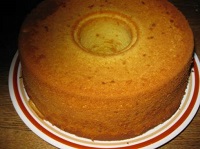 Ingredients:
1 lb sugar (2 cups)
1 lb butter, room temp.
1 lb flour, sifted with salt (4 cups before sifting)
1 dozen egg
1/4 teaspoon salt
1/4 cup fresh lemon juice
1 tablespoon fresh lemon rind, grated
Instructions:
Preheat oven 325 degrees.
In mixing bowl cream butter and sugar.
Add 1 egg at a time, beating after each.
Gradually add sifted flour, 1/2 cup at a time,
until blended.
Add lemon juice and lemon rind, and blend.
Pour into a buttered and floured tube pan.
Bake for 1hr 15 minutess to 1hr 30 minutes
Until toothpick in center comes out clean.

Historic Almond and Ginger Biscuits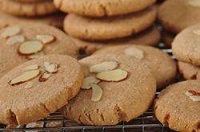 Ingredients:
1 1/2 cups (195 grams) all-purpose flour
1/2 cup (45 grams) almond flour/meal
1 teaspoon baking powder
1 teaspoon ground cinnamon
1/4 teaspoon ground ginger
1/4 teaspoon ground nutmeg
1/4 teaspoon ground cloves
1/4 teaspoon salt
1/2 cup unsalted butter, room temperature
3/4 cup firmly packed light brown sugar
1 large egg
Finely grated rind of 1 large lemon
Garnish:
1 cup sliced or shaved almonds
Instructions:
In a separate bowl, whisk together the flour, almond
flour, baking powder, spices, and salt.
In the bowl of your electric mixer beat the butter and
sugar until light and fluffy. Beat in the egg and lemon
zest until well combined. Add the flour mixture and
beat until combined. Flatten the dough into a round,
wrap it in plastic wrap, and refrigerate for at least an
hour, or overnight.
Preheat the oven to 350 degrees F and place the rack
in the middle of the oven.
Line two baking sheets with parchment paper.
Remove the chilled dough from the refrigerator and
form into 1 inch balls. Place the balls of dough on the
prepared cookie sheet, spacing about 2 inches apart.
Using the bottom of a glass dipped in sugar, flatten
each ball of dough to about 1/4 inch thick.
Sprinkle each cookie with the shaved almonds.
Bake for about 10 - 12 minutes, or until lightly browned
around the edges.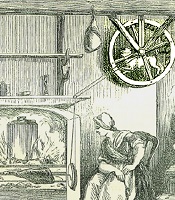 Food in the 1700's:
During the 1700s venison was the meat which was a
symbol of the highest social status. If a person could
serve venison, it meant that he/she was the owner of
a vast property, or knew someone who was.
A Swedish tourist is known to have said in 1748 that
the English were good at cooking big pieces of meat,
but did not seem to have talent in any other arenas of
cooking.
Evening meals might have contained cold meats, sweets,
fruit, and wine on ordinary occasions, a choice of hot
dishes when company was present.
Hot food was generally only served when guests were
visiting, and most English often ate cold meats for their
evening supper.
In fact, tourists complained about the chilly temperature
of the victuals they were served.
The caliber of food became rather poor during the 1700s
in England, as meat rose in popularity.
Due to urbanization, large quantities of meat had to be
transported from the farms to the cities. Since the trip
was by no means short or easy, the quality of meat was
bound to be coarse and inferior.
A doctor who was the author of the 1788 book.
The Honors of the Table warned that the odor of meat
was such that one should keep it away from his/her nose
while eating it.




Fall Leaves Scotch Short Bread
A 1900 Recipe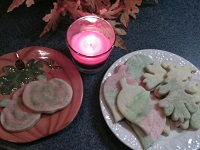 Ingredients:
1 pound of flour (3 1/3 cups)
1/2 pound butter (2 sticks)
6 ounces sugar (3/4 cup)
1 Teaspoon of Vanilla
Food Coloring
Instructions:
Cream butter and sugar, add flour,
and Vanilla.
Roll into a smooth ball and work down until
1/4 an inch in thickness, an operation which is
rather difficult for a novice, as it is apt to crack
at the edges; but the knack is soon learned,
and the more it is worked the better.
Mix your food coloring in separate small bowls,
and paint on the dough. Cut out with Fall leaf,
pumpkin, and nut shapes. What ever you like.
The painting of the colors is most fun.
Bake at 350 F.
For 8 to 10 minutes.
I love these! They go great with Fall!!!



For the Witch in you:
Wicca is a modern pagan, witchcraft religion.
It was developed in England during the first
half of the 20th century and it was introduced
to the public in 1954 by Gerald Gardner, a
retired British civil servant. It draws upon a
diverse set of ancient pagan and 20th century
hermetic motifs for its theological structure and
ritual practice. The word witch derives from
Middle English wicche, Old English wicce
(feminine) "witch" and wicca (masculine)
"wizzard".
Wicca is a diverse religion with no central
authority or figure defining it. It is divided into
various lineages and denominations, referred
to as traditions, each with its own organizational
structure and level of centralization. Due to it's
decentralized nature, there is some
disagreement over what actually constitutes Wicca.
Some traditions, collectively referred to as British
Traditional Wicca, strictly follow the initiatory lineage
of Gardner and consider the term Wicca to apply
only to such lineage traditions, while other eclectic
traditions do not.
Feeling Magical? Try this out:
Bread of the Dead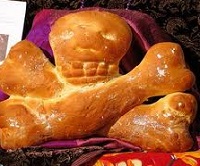 Ingredients:
2 envelopes yeast
1/2 cup lukewarm water
4 cups flour
1 cup sugar, plus extra
2 teaspoons salt
3 beaten eggs, divided
2 tablespoons melted shortening or butter
2 tablespoons fresh orange zest
Instructions:
Dissolve yeast in water. In a bowl, sift together flour,
1 cup sugar, and salt. Stir 2 beaten eggs, shortening,
and zest into yeast. Add yeast mixture to flour and stir.
Turn dough out onto floured board and knead for 10
minutes. Cover dough and allow to rise for 1 hour.
Grease a large cookie sheet. Punch down risen dough.
Using a sharp knife cut off 1/3 of dough.
Form remaining dough into a skull shape on cookie
sheet. Cut eyes, nose, and mouth.
Form "crossbones" from reserved dough.
Let rise 1 hour.
Bake for 30 minutes at 350 degrees F. Remove from
oven and "glue" crossbones to skull with some of the
remaining beaten egg. Brush leftover egg over entire
loaf, sprinkle with sugar, and bake for 10-20 minutes
more until loaf is golden and sounds hollow when
tapped.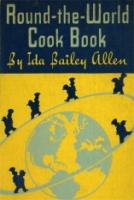 Butterscotch Pie
from the Round The World Cookbook-1934
1 pre baked pie crust
1 cup dark brown sugar
3 tablespoons butter
1 1/2 cups milk
1/2 tsp vanilla extract
2 eggs, separated
3 tbsp all purpose flour
2 tbsp powdered sugar
Heat a heavy fry pan over medium heat.
Add the butter and brown sugar and stir until the
sugar is melted and a thick brown syrup is formed.
Add one cup of the milk into the pan, and the vanilla.
Beat the egg yolks lightly in a medium sized bowl,
and combine with the remaining milk and the flour
until smooth. Add to the mixture in the fry
pan and stir over medium heat until thickened
and creamy.
Pour into cooled pie crust.
Beat remaining egg whites with powdered sugar
until stiff and spoon decoratively over pie.
Bake in preheated 325 degree oven until meringue is browned.

Other Interesting Links

Recipes from 1700s including a dish that 'cured the plague'

A Recipe for Homemade Apple Cider

The Henry Ford Recipe Bank

16 Can't Miss Pumpkin Desserts

Old-Fashioned Pumpkin Doughnuts

In the 1930s, Clara Shenefelt Williams compiled the collection
of recipe cards that were discovered in an antique shop.
Read Clara's Story

Clara Project, A weekly cooking project inspired by vintage recipe cards.

Corn Flake Cookies
A collection of corn flake drop cookie recipes submitted,
reviewed and rated by the ifood.tv community.

Old Fashioned & Nostalgic Candy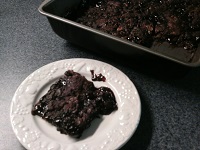 Here is one of Clara's 1930s Recipes from the link above.
Hot Fudge Pudding Cake
(makes about 40 cookies)
Ingredients:
1 cup sifted all-purpose flour
2 tsp. baking powder
1/4 tsp. salt
3/4 cup granulated sugar
6 Tbsp. unsweetened cocoa powder
1/2 cup milk
2 Tbsp. melted butter
1 cup chopped nuts (optional)
1 cup light brown sugar (packed)
1 1/2 cups very hot water
Instructions:
Preheat oven to 350 degrees.
In a large bowl, sift together the flour, baking
powder, salt, granulated sugar and 2 Tbsp.
cocoa powder. Add the milk and melted butter
and stir to combine thoroughly (batter will be thick).
Add the nuts if using. Transfer the batter to a
9-inch-by-9-inch baking pan and smooth the top.
In a small bowl, mix together the brown sugar and
remaining 4 Tbsp. cocoa powder; sprinkle this
mixture evenly over the batter. Carefully pour the
hot water over the topping. Bake the pudding cake
for 40 to 45 minutes; the brownie-like cake will rise
to the top, with the fudgy pudding on the bottom.
Note: Personally I would double the flour to 2
cups, or at least 1and 1/2 cups to make the
cake part thicker, though it was tasty.

Chocolate Espresso Nutella Cookies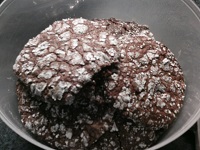 Ingredients:
3 Cups Flour
2 Teaspoons Baking Powder
1/2 Teaspoon Sale
1 1/2 Cups Nutella
4 Tablespoons Butter
1 1/4 Cups Sugar
2 Eggs
1 Teaspoon Vanilla
1 Teaspoon Instant Espresso Powder
1Package Mini Chocolate Chips
1/2 Cup Milk
Powdered Sugar for rolling cookie batter in
Preheat oven to 350 F.
Mix flour, baking powder, and salt.
In a separate bowl cream butter, sugar, and Nutella.
Add eggs, and the flour mixture alternating with milk.
Fold in chocolate chips,
Spoon small amounts of the batter into powdered sugar
and roll into a ball. Place them on to cookie sheet, and
place in oven for about 12 minutes, or until done.
I cannot tell you how good these are.
You will want to make them again, and again!

Fast Easy Chocolate Chip Cookies!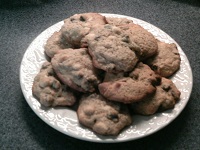 Everyone is very busy today, but no one
wants to show up to a gathering empty handed.
So I have a recipe that's fast easy, and sure
to be a hit! Anyone can make it...yes, anyone.
We all have seen those small, ready to
make packages of cookies on the shelves of the
grocery isle. They make a passable tasting cookie,
but it can be much more, and you don't want to
disappoint people. Well this involves one of
those packages, specifically the Chocolate Chip
Cookies, but I have changed the Peanut Butter
as well. Are you ready for the Recipe? O.K.
Instructions:
Open your package, and empty the contents into
a mixing bowl.Add the other ingredients as
directed on the package.
To that we will add:
1/3 Cup of Semi Sweet Chocolate Chips
1/3 Cup of White Chocolate Chips
1/4 Cup of Flour
1 Teaspoon of Cinnamon
1 Teaspoon of Vanilla Extract
1 Tablespoon of Butter
Mix ingredients, and spoon teaspoon fulls onto
a cookie sheet(s). Bake as directed on package.
That's it, and I guarantee they will be eaten by
all! Note: I have also substituted the
Vanilla extract with Orange Extract for an Orange
Chocolate Chip Cookie, and Peppermint Extract for
a Peppermint Chocolate Chip Cookie (adding
crushed peppermint candies to the mix would also
be great tasting). No time...No Excuse...get busy!

Pumpkin Bread


Ingredients:
1 cup sugar
1/2 cup canola oil
2 eggs
8 oz. canned pumpkin
1/4 cup water
1 1/2 cup flour
1 tsp. baking soda
1/4 tsp. table salt
1 tsp. cinnamon
1/4 tsp. cloves
1/4 tsp. nutmeg
1/4 tsp. allspice
Instructions:
Preheat oven to 350ºF.
Grease loaf pan with butter or non-stick spray.
Using a stand mixer or hand mixer, beat sugar
and oil together until blended. Add eggs one
at a time mixing after each addition.
Add pumpkin puree and water and mix until
blended.
Whisk together the flour, baking soda, salt,
cinnamon, clove, nutmeg, and allspice.
Add to the mixer and mix only until just
incorporated. Pour batter into prepared pans.
Bake for 45 minuter to an hour. Start checking
for doneness after 45 minutes. It is done when
the center springs back when touched.