Welcome to the Live Ghost Hunting Webcams!
Join me in a Paranormal journey including:
LIVE Webcams/Ghost Cams. A Blog of actual
detailed experiences, and Paranormal Vlog of
corroborating evidence we have collected which
includes Spirits, Ghost, Entities, Poltergeist, all
things from the other side.
ENTER THE MAIN SITE BELOW
You can choose to enter from your PC, Tablet, or
Mobile Phone.
Warning: This is a real Haunted House,
and there is a distinct possibility of seeing,
or feeling things that may be very
disturbing to you.
I hope you have fun during your visit.
ENTER THE MAIN SITE BELOW
from your PC, Tablet, or Mobile Phone
ENTER THE LIVE
HAUNTED WEBCAMS HERE
Through Your Choice of Screen Size.

PC & Tablet Site
Mobile Phone Cam Site
The Live Ghost Hunting Webcams
run 7 days a week, 365 days a year.
It is my hope that by viewing, you will help
me in my quest of capturing evidence of a
haunting, of spirits, of shadow people, of
the paranormal. All things strange, unusual,
and things that can't be explained. I also
have posted many related, and interesting
Links that you will also enjoy.
These Live Haunted Webcams are set up in a
Castle like very old Victorian House for the
purpose of capturing evidence of a haunting, of
spirits, of the afterlife. The public is encouraged to
view, and post captures, and experiences of events
in the Yahoo or facebook Sites. You may re-post
and share the photos you capture with your other
favorite Ghost Hunting sites.


Serving the Public Since 1999
All contents on this site (dddavid's GhostCams ©)
and the Yahoo group are property of david.
aka dddavid ©, aka dddavid's GhostCams ©,
and cannot be reused elsewhere without express
written consent.
About this site:
The House is real. The ghost are real.
A portal to Hell??? dddavids GhostCams is one of the
original and one of the best Live ghost cam, paranormal
websites, and paranormal blogs on the net. Featuring the
Live Webcams (ghost cams). The site has been running
continually since 1999. It's constantly updated blog of
paranormal happenings from inside the house inhabited by
disembodied spirits of the deceased is located within the
website, and it's Vlog of paranormal happenings caught on
tape is located
HERE
Believed to be infested with many ghost/spirits and
even a few demons?? A possible portal to Hell.
Warning, this is a real haunted house.
Topics include: the
constantly updated paranormal happenings in this
Historic 1800's Victorian Haunted House with orbs,
and shadows seen on the live haunted paranormal
webcams, along with spirits, real ghost footage,
documented hauntings, very haunted gardens with
unmarked graves just beyond in the live outdoor cams.
We attempt to talk to the dead, see spirits, poltergeist.
The house, in some parts Gothic, is very old with
subjects including the undead, demons, demonic,
afterlife, dearly departed. Halloween is the most
fun, spooky, scary, with photos, orbs, shadow people,
graveyards, cemetery of the forgotten, the handmade
Ouija board for a seance, but we're here 365 days a
year for all to enjoy.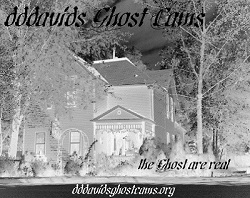 We have used Franks ghost box,
emf detectors, digital voice recorders, ghost hunting
equipment of all kinds, and post real ghost videos
often on YouTube. Better than horror movies because
it's real. Better than ghost hunting t.v. shows like The
Dead Files, Ghost Hunters, Ghost Adventures, and
and the Syfy network, or others you can watch online,
because you don't have to wait. dddavids Ghost Cams
is live all day, every day! Then there is the everyday
aspect of the site where we discuss what is happening
in ordinary everyday life, and with the life of the house.
Everything from the continual, ongoing restoration
projects, painting, stenciling, and more. Including before
and after photos, videos from the Vlog located
HERE
The videos here range in everything from showing before
and after projects in the house to decorating for the
holidays such as Christmas, Easter, and of course our
favorite...Halloween. We also have a few videos of fun,
and sometimes informative commentary. Just whatever
seems to be of interest at the time.
So feel free to join in the fun, no need to be left out in the
cold. We're here all day every day with groups in Yahoo,
facebook, twitter, Tumblr, and even the Russian VK that
always list the most current updates, and goings on in the
house! Here we have given you the choice of entering
the dddavids Ghost Cams website if you dare!
*Special Note: Look for the Haunted Easter Eggs!*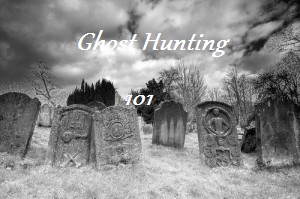 Tips for your own Ghost Hunting Adventure!
Ghost Hunting 101:
Here at dddavids Ghost Cams you only need your yes,
and your good Paranormal Instincts, and Intuition to begin
your search for spirits, but if you wish to venture out into
the nocturnal realms of the dearly departed you will be
better prepared if you pack a few other items along for your
Paranormal Investigation, and here are a few suggestions...
Before you embark on a Paranormal Adventure make sure
you have the right Ghost Hunting Equipment.
EMF Meters to locate and quantify electromagnetic hot spots.
IR Thermometers to look for hot or cold surfaces that cannot
be otherwise explained.
A Digital EVP Recorder, and flashlights (and extra batteries).
A spirit Box, also known as "Franks Ghost Box" it may make
it a little easier to hear those spirits.
Infrared cameras, and a monitor, or laptop to videotape
your paranormal experience, and a digital infrared camera
for walking around the place you are exploring.
A trigger object, such as a toy, a picture, etc.
If you like to spend a little more you could also get:
A Portable Motion Sensor, Hand Held Radios,
EMF (Gauss) Meter,
Dowsing rods (if you know how to use them).
It would also help to write down your experiences and
feelings as they happen, as you may not always be in
front of a recording camera, and may not remember all of
them later. Trust me.
Where do you get all of these items? There are many
places online, such as Ebay, or Amazon.com, my 2 favorites,
but a quick search on Google should take you to a suitable
spot for finding the right equipment.
Follow dddavids GhostCams on...







Other Interesting Links

dddavids GhostCams featured on ABC
9 Bizarre Things to Watch on a Live Cam

Count Down to Halloween!

Count Down to Christmas!

Top 10 Most Haunted Places/Travel Channel

Paranormal News for UFO and Paranormal Stuff

Find A Grave, Millions of Cemetery Records

Bloody Disgusting! All Things Horror

Medieval Recipes

CNN: For Breaking News

Shoutcast - 53,754 Free Internet Radio Stations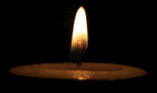 House Cleansing Ritual
Do you sometimes think you are cursed?
Are there times when you are sure that things are
always going wrong for you?
Times when everyone else seems to have a
much easier time of everything than you do?
Do you blame others?
Those are the times in your life when you need to
reflect upon your own karma.
Rarely do people ever think of that. Maybe it's time.
There are things you can do to change your life and
make it better. There is nothing wrong with being
truly happy, and doing what is needed to get to that
place.
Most people know what it takes to get there, they
just allow themselves to get distracted by things that
they have been told will make them happy. Weather
that be drugs, alcohol, or the accumulation of things,
but they are still unhappy, and even more so. Those
things didn't work, and they never will. Evil, weather
it be believed in as the Devil, or just something that
"is" does exist, and it is very easy to spot if you allow
yourself to do so.
Looking in the mirror is the place you want to start,
but there are many things to do after that.
First though you must take responsibility for your life,
and what happens in it, as well as who is in it. You
can't change the behavior of others, but you can
decide who to let in to your life, and if they are not
those who would bring positive vibrations, it's just as
well to let them go. That is if you wish to be on the
road to happiness.
Another subject to look in to is Feng Shui.
Feng Shui is a Chinese philosophical system of
harmonizing everyone with the surrounding environment.
environment.
Good feng shui for one room will be based on the
same energy foundation as good feng shui for the
whole home.
Clean, clutter free, good quality air and good quality light
are the minimum good feng shui basics for any living
space. Having a clear organization system is a must for
good fengshui in your living room, especially if you have
children. It also makes your pets much happier. Even
they don't wish to live in an unclean, cluttered environment.
It's best to start with a whole house cleaning. When doing
this I also like to burn a candle to chase away the negative
that may inhabit the space. Try it, I promise you will feel
much better, and it didn't cost you anything.
Learn a little about Feng Shui Here:
What is Feng Shui?